AIKIDO is a Japanese Martial Art created by Morihei Ueshiba, "The Way of Unifying (with) Life Energy".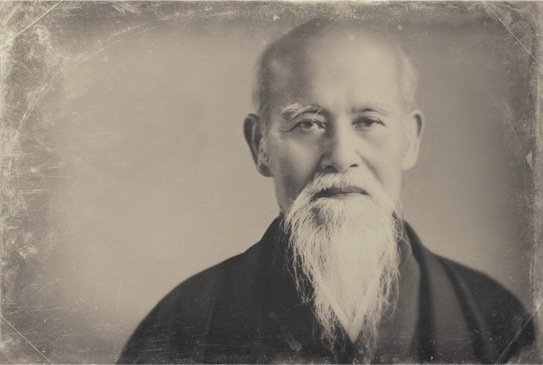 The main objective of its founder was to develop a Martial Art in which its practionioners could defend themselfs and protect their opponent. "To use violence against another is like using against oneself. To control agression without inflicting damage is the Art of Peace." – Morihei Ueshiba.
Tecniques consist in using throws, side-steping and imobilizations, not depending on strength, age, weight or gender of the aikidoka, making it possible to practice with anyone without distinctions.
In the absence of competitions in AIKIDO, we promote encounters and seminars for learning and exchange of knowledge between the practionioneers.
The progression of each person is made on several levels, and each is judged on the perfection of its techniques.
What is required to practice AIKIDO:
∼ Keikogi ∼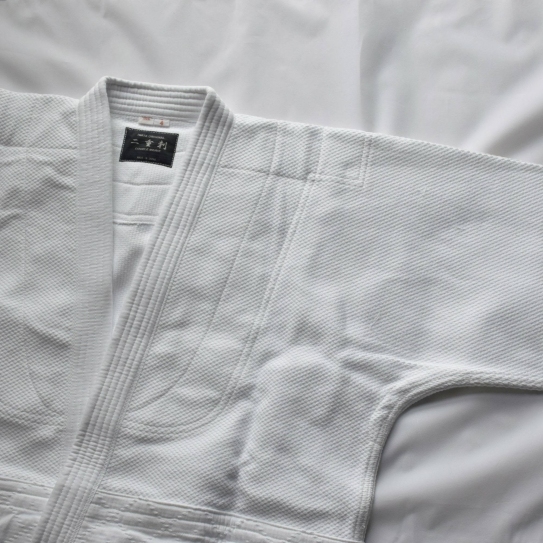 Literally means suit, composed of pants and a jacket traditionally of white color, with reinforced stitches for grabing and throwing tecniques.
∼ Hakama ∼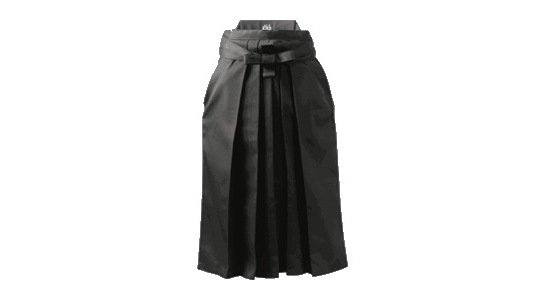 Hakama is a type of traditional Japanese trousers worn by Samurai. Its seven pleats represent courage, humanity, justice, etiquette, honesty, loyalty and honor. Its use is reserved for the higher graduate students.
∼ Jo, Bokken and Tanto ∼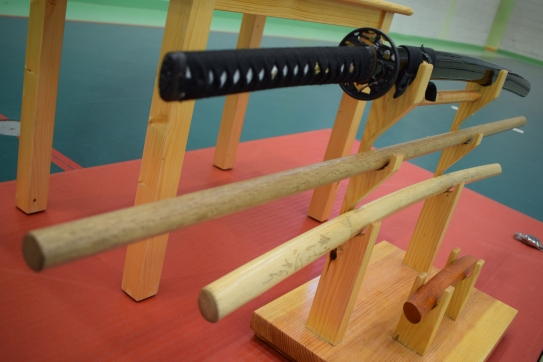 Katana sword (top), followed by a wood staff measuring 1,25 meters below it (Jo), then a wood replica of a japanese sword (Bokken), and at the bottom a wooden replica of a knife (Tanto).